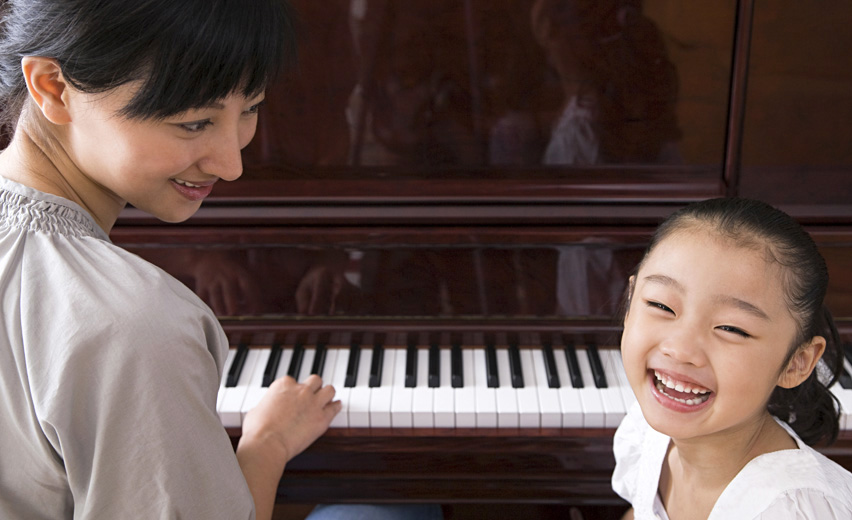 blog
The consumer guide to getting a good piano in Singapore
You could ask us for a thousand reasons why we love playing the piano and why it benefits our lives – but let's face it, we just love it beyond reason!
Of course, there are scientifically proven benefits to playing the piano as well. It sharpens fine motor skills, improves dexterity and hand-eye coordination. Music has also been proven to scale back heart and respiratory rates, cardiac complications, and to lower vital signs and increase immune reaction.
If you're interested in playing or buying a piano, here's a handy guide before you visit a piano shop in Singapore.
How to Pick a Good Piano for yourself:
Piano Makers to Consider
The piano is extremely complicated. Rightfully, countries that have an extended history of creating instruments of fantastic quality boast the foremost highly prized instruments.
European countries known for his or her fine quality include Germany, Austria and France. Eastern European countries like the Czech Republic make excellent instruments also. European makes usually have a great touch with an upscale, full sound.
While European-made pianos have long been known for their quality, Asian makers from China, Japan and Korea have been matching their quality standards in recent times with significantly improved production quality, research and technological improvements.
As a result, while their initial instruments have a thinner tone that lacked character and expressive tonal control, today's Chinese, Japanese and Korean pianos are recognised by musicians worldwide to be just as good as European pianos.
Piano Sound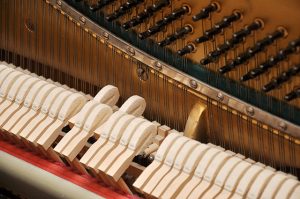 Before buying a piano, try playing it to work out whether you like the sound. This is often subjective; some people prefer a brighter tone, while others prefer a mellower tone. An honest piano sound is round and full. You should also get a professional's opinion, preferably from an experienced pianist or a registered piano technician.
Listen to the consistency of the piano's sound. Are the volumes of the keys consistent? Play all the notes of the piano with equal strength and listen for any unexpected deviations in volume. In addition, is the quality of the sound consistent? Listen to notes that sound unexpectedly brighter or mellower than the others.
Brand Selection
A piano shop like CRISTOFORI stocks several brands that have consistently produced reliable acoustic pianos. These brands have earned themselves an honest reputation and are generally considered as safer choices. If you have no idea where to begin, start with these brands:
CRISTOFORI

Pearl River

Seiler

C. Bechstein

Ritmuller
Second-hand piano or brand new?
The biggest draw of shopping for a second-hand piano in Singapore is its price. Good-sounding acoustic pianos are often expensive, so a second-hand one may be a good option for those without an enormous budget.
However, this will be a risky decision, because second-hand pianos do not typically come with factory warranty. This is crucial for second hand pianos as they are susceptible to wear and tear and you risk paying repair fees if things do break down.
Thus, before purchasing the piano, find out when the last maintenance was done and whether the piano was kept in a healthy environment. While second-hand pianos are cheaper, tuning services are more frequently required for older and aged pianos which can increase your costs in the long run.
Additionally, a second-hand piano could have dents and scrapes. You would possibly need to hire a piano refinishing specialist to repair these damages and for care and maintenance, which can increase the cost incurred once more.
If you are looking for second hand pianos for sale in Singapore, why not consider CRISTOFORI? We stock both brand-new and secondhand pianos!
Price Range of CRISTOFORI's Pianos for Sale:
CRISTOFORI aims to supply a wide range of top quality and reliable instruments at reasonable prices so that everyone can gain access to musical
instruments for learning and playing music. CRISTOFORI has grown to become one of the most prominent piano companies and music schools in Singapore.
Over the years, we've satisfied 80,000 piano customers and taught over 200,000 students to play music. Here, you will find the finest quality pianos at some of the best piano prices in Singapore.
At CRISTOFORI, you will find pianos of very fine quality and affordable prices, which range from $699 and upwards depending on the functions and features.
Discover our range of pianos at