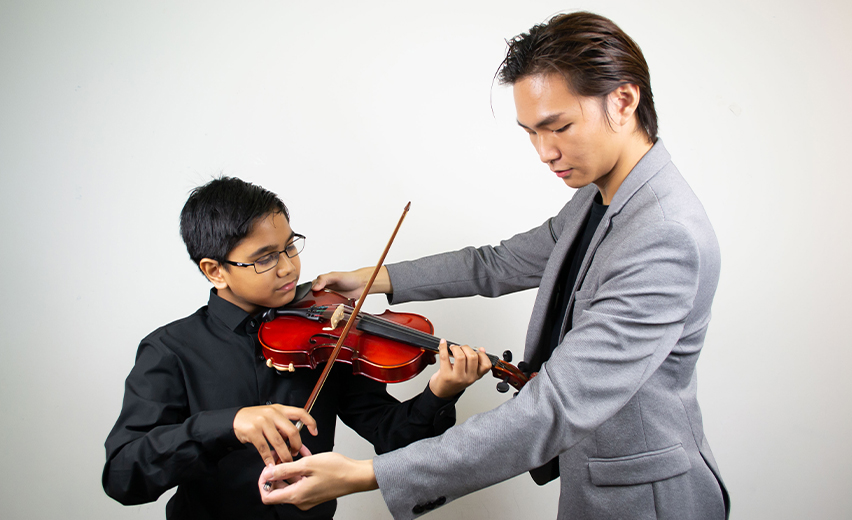 Uncategorized
Learn From the Best, Violin Lessons In Singapore
Ever since its birth 40 years ago, Cristofori has thrived to become one of Singapore's best music schools. Due to its top-of-the-line musical education, thousands of clients had been satisfied with its services. Everything you need to know about violin lesson fees Singapore has to offer can be found on their official website.
Since you have clicked this ultimate guide, you probably already know the fundamentals you must understand and learn about playing the violin. And if you're serious enough, finding affordable violin lessons or private violin lessons Singapore offers must be your top priority right now.
Well, you have come to the right place. In this ultimate guide, you'll get to know the benefits of taking a private violin lesson and the various factors you need to consider before enrolling.   
Benefits of Taking Violin Lessons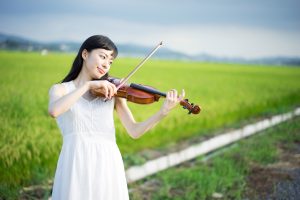 Nowadays, almost everyone thinks that learning how to play the violin can be done at home. When technology has started to affect our lives with boundless impact, would learning violin by yourself suffice?
Learning through free videos and reading free how-to materials across the internet may provide you essential information on understanding the violin. However, having affordable violin lessons would provide you more insights and critical tips to further your knowledge.
Furthermore, taking affordable violin lessons would also help you determine your strengths and weaknesses. It would also help you improve your academic skills, develop your physical skills, cultivate your social skills, and refine your discipline and patience.
Factors to Consider
Before diving into any violin lesson fees Singapore has to offer, there are essential factors that you need to consider. Through these factors, you'll unquestionably see whether the course or lesson you are about to take is worth it or not.
While it's essential to determine the courses or music school you want to enroll with, considering your budget is also equally important. There are tons of private violin lessons in Singapore right now that offer affordable and surprisingly excellent for beginners to advanced learners.
Cristofori is one of the best schools in Singapore that offers affordable private violin lessons that you could take. It offers a beginner-friendly violin course structure that teaches Fundamental Violin Lessons, Graded Violin Lessons, and Violin Enrichment Program.
Full Time or Part Time Music Teacher

The status of your music teacher may or may not essentially determine the quality of your private violin lessons. Typically, all teachers from Cristofori have ample experience and high-quality skills. They have categorically mastered their own crafts by regularly teaching violin lessons to their students.
Cristofori has both full-time and part-time music teachers that have the ability and skills. They could provide you better learning and more in-depth assistance and time.
Qualifications of the Teacher
Aside from considering the background of the music school, their teachers' qualifications speak for the quality of services they offer to their students. It is imperative to find a music school that provides teachers with high-quality qualifications such as impeccable experience and educational attainment.
The years of experience of a violin instructor could be an essential deciding factor. It usually determines the learning you could get. Remember, seasoned instructors with lots of experience teaching the same skill over the years only means one thing—he has already mastered his craft. Therefore, you will greatly benefit from his teachings.
The courses offered by the school would also greatly affect your deciding factor. We always suggest looking for courses that would perfectly fit your level of playing skills. If you are a beginner, taking up lessons for beginners is highly encouraged. Various courses could enhance your skills in playing the violin, so you need to determine which one categorically fits your needs.
In Cristofori, the teachers offer meticulously curated repertoire and curriculum that would fuel every learner's passion and yearning to become the best violinist. They also provide unique opportunities via violin enrichment programs, right after completing their introductory violin course. This kind of opportunity to embark on ensemble lessons, learners are expected to learn the art of playing the violin and intermingle with their musical peers.
Teaching Methods
There are various teaching methods offered at various music schools in Singapore which could further the skills of their students in playing the violin. Most of the time, these methods are what most students consider in deciding whether they would want to enrol in a music school or not.
In Cristofori, one of the most famous methods they use in teaching violin is the Suzuki Method. Shin'ichi Suzuki of Nagoya, Japan devised this special "philosophy" in teaching violin lessons. He encouraged violin teachers to devise their own methods and strategies that would fully suit the capabilities of their students.
Is It Worth It to Learn the Violin?
Of course, it is always worth it to learn the violin. Music is regarded as a therapy not only to our bodies but even to our souls. It brings joy and serenity that we all yearn after a hard day's work.
Learning the violin could also give you many benefits, such as improving your memory and attention span. And according to various studies conducted on the benefits of playing the violin, even just one year's worth, taking up lessons could positively impact a child's retention and responsiveness.
If you decide to enrol in Cristofori, you may have a chance to have the opportunity to join their Violin Masterclass besides learning from the usual one-on-one violin classes.  This special class typically invites Violin Professors/Master Violin Teachers to teach their students. There are also violin performances such as Students Recital, which any student could also sign up for violin exams.
Conclusion: Why Should You Take Violin Lessons?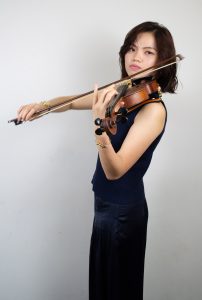 Learning how to play the violin is always fun, especially if you learned it professionally and more educationally. Playing the violin usually requires in-depth skills and understanding the fundamentals of learning how to play the instrument. If you aim to further your knowledge, taking private violin lessons in Singapore is your ideal choice. Regardless of the price, learning new things that help you improve your mental health condition and allow you to embark on your music career is priceless.
If you are looking for violin lesson fees Singapore has to offer, taking affordable violin lessons or private violin lessons, Cristofori will have to be your best choice. This top-performing music school offers a detailed layout of violin courses and an outstanding introduction to the field of violin performance. You may check out their violin lessons and their violin lesson fees for more details.