Piano Technical Services
Professional Piano Tuning Upright & Grand Pianos
Monday to Sunday (7-Days-a-Week) except Public Holidays
Available timings: 9.30am, 11am, 1pm, 2.30pm, 4pm & 5.30pm.
To make an appointment for the services mentioned above, please Kindly call:
Technical Department
6243 9555 ext 13
Daily 10am – 6pm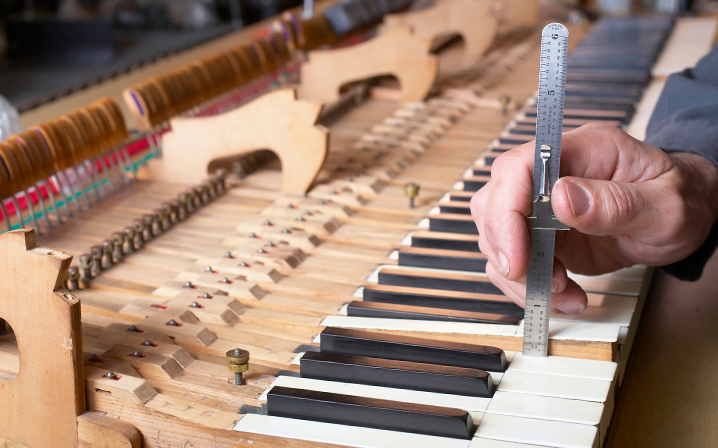 Piano Tuning
Tuning is the most basic form of piano maintenance and we advise that your piano is tuned at least twice a year to keep it in good condition and in tune?All pianos go out of tune whether it is frequently played on or never touched because the major factor causing pianos to go out of tune is the change in humidity. At times, the soundboard can swell up with moisture and pushes up on the bridge, increasing the tension of strings causing them to go out of tune.
Piano Repair
The mechanical working of the piano is highly complex and it consists of as many as 10,000 parts. Our technicians have the skills, knowledge and experience to help you solve your piano issues. From squeaky pedals to broken parts, we are able to resolve these problems to let you enjoy playing your piano with peace of mind.
Piano Regulating
Piano regulating is the periodic process of adjusting the moving parts of a piano to compensate for wear and tear, and changes due to atmospheric conditions. Frequent regulating will ensure that the moving parts are properly maintained for maximum performance. On the other hand, worn out parts that are not properly maintained, result in further wear and tear, and possible breakage of parts
Piano Cleaning
Though you may take great care in keeping your environment clean, dust will still collect in your piano. There are various less accessible spots in the piano that require expertise and special care for ensuring thorough cleaning and avoiding unnecessary damage. Our technicians will help keep your piano in good clean condition without you having to go through the hassle of cleaning.
Piano Voicing
Voicing is the adjustment of the tone of the piano, mostly by altering the hardness or softness of the hammer felt. It can include proper alignment of the hammers with the strings, reshaping the hammer felt, or chemical treatment of the felt to restore the original or optimum sound quality of the piano.
Piano Assessment
Our Senior Technicians will help you assess the condition of your piano and provide you a technical report (available upon request) so you know your piano's trade-in and market value. We provide FREE assessment for your old/used piano after your confirmation of piano purchase.
Piano Restoration
We provide restoration for your old piano. Simply call us for appointment and our senior technician will advise you on the details and cost of repair & servicing that would need to be done.
Guitar Technical Services Centre
CRISTOFORI MUSIC
Blk 3014 Bedok Industrial Park E, #02-2148 Singapore 489980
Hotline: 6243 9555
Email: mark-comm@piano.com.sg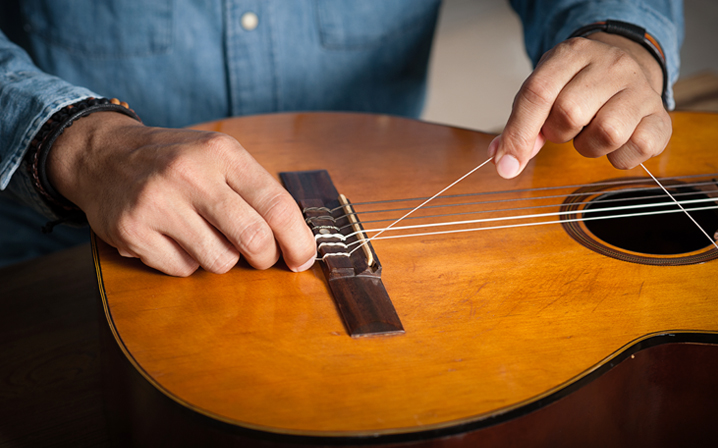 Restring Service
We restrung your precious guitar with high quality and long lasting strings. To increase the tuning stability and string lifespan, we will optimize the turns of the string on the machine head and stretch the string to its maximum tension.
Reconditioning Service
We recondition your precious guitar to a fresh and brand new look by polishing the body, frets and fretboard. Through this reconditioning service, minor scratches on the guitar body can be removed. Other than that, the dull frets will look dazzling and the parched fretboard will have a new and fresh look.
Optimizing Guitar Service
Other than having a good guitar to ease your playing style, a good setup of the guitar is an important key to give your precious guitar the best performance. Through the optimizing guitar service, we will optimize the playability of the guitar by adjusting the truss rod, nut and saddle height and strings action.
Complete Care Service
Restring service, recondition service and optimizing guitar service in a complete package.
Customized Service
We also provided special guitar servicing needed by a guitar player, such as nut replacement, machine head replacement, wear and tear repair and etc.