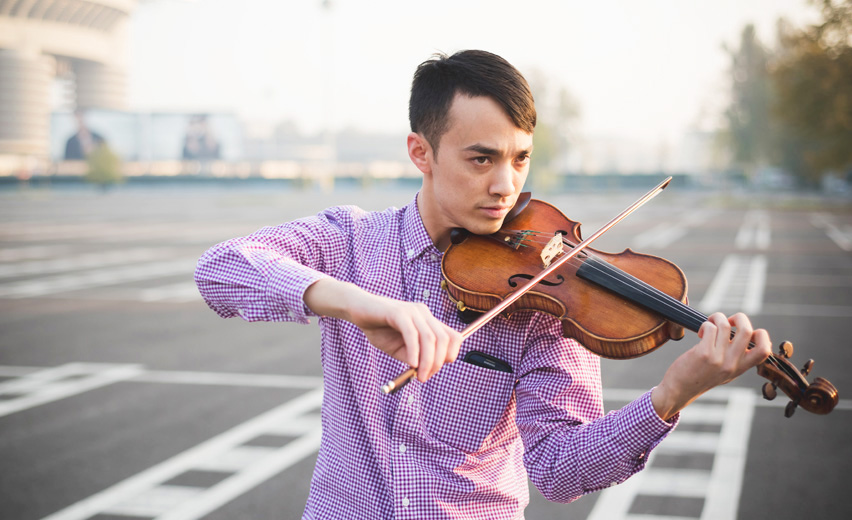 blog
5 tips to find the right violin school in Singapore
Thinking of starting violin classes? This is often the most exciting stage of your journey in learning how to play the violin! Of course, choosing the right violin school as well as the right teacher will impart lifelong benefits to your violin and music skills.
The right type of teacher or violin school that you choose has a big influence on whether you enjoy your violin classes or give up halfway. This is because learning a violin can be difficult at first. That's why new students should receive constant encouragement and support to stay enthusiastic about learning and seeing regular improvements to their skill.
Most of that, of course, will depend on finding the right violin teacher and school. So, today, let's talk about the 5 tips to find the right violin school to learn violin in Singapore.
Assess the expertise and quality of teachers
First, you should evaluate the expertise and quality of the teachers in that school. This can be done by simply asking the right questions and having an in-depth discussion about the teacher's credentials and performance history.

An ideal music instructor should have experience in teaching and performing. The teacher's performance history speaks volumes about their professional experience.
Not only can teachers help you master performances, recitals, or auditions, they can also offer professional insights to performing on a bigger stage. Finally, they should also inspire you to achieve higher skill in violin and music.
Assess the lesson quality and teaching style
After making sure the quality of the teacher is satisfactory, you should ask specific questions about the lesson and teaching style of the teacher.
Have a quick chat with the teacher in the violin school you have chosen. Is the teaching style and structure a bit more flexible or will it be following a curriculum much more closely?
Are they more hands-on or do they encourage students to experiment, practice and discover by themselves?
Do they utilise a combination of different violin learning techniques and curriculums that have proven effective for teaching and learning the violin?
These questions will give you a good impression on what kind of learning experience you or your children will have.
Ask if they set targets and milestones to track progress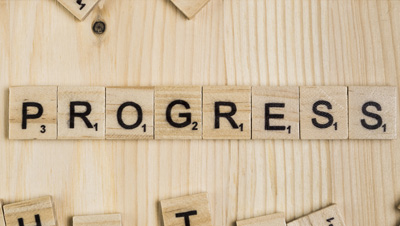 While it is important to know how the learning experience will be like, it is equally important to know the goals, targets, and assignments to track your learning progress.
For example you should leave every lesson with assignments or practice guides to make sure you have an opportunity to sharpen your skills at home. One of the most common methods is using a practice journal or any record keeping tool to organise and keep the student accountable for their practice sessions.
This ensures the student will know what to practise at home, what they should be improving on and what they are struggling with that should be addressed by the teacher during the next lesson.
This is also a good time to ask about progression pathways, exams, and any certification that the student will be taking along their violin learning journey.
Do they provide online or studio learning?
Traditionally, violin classes are done in-person at regular lessons on a weekly or monthly basis!
However, with Covid-19 in the picture today, it is very common to have violin classes taught online with a few sessions of in-person teaching occasionally.
One of the major factors to consider is whether the school that you have chosen is flexible and well-equipped enough to offer both. It is key to ensure the school has the right online programs such as recorded video lessons and practice tools to allow students to have the full experience of learning even when it's done virtually.
While there are currently no right or wrong answers when it comes to whether a beginner violin student should start their music journey via online lessons, it is important to consider this as your music school is a long-term commitment.
Choose CRISTOFORI's violin lessons to unlock you or your child's musical potential
CRISTOFORI is the best place to learn violin in Singapore. With over 40 years of teaching and 200,000 successful students, we have created an education philosophy that takes the Whole Person Theory approach and focuses on three aspects: academic skills, learning skills and the awareness of the training process itself.
In other words, our students are trained not to be spoon-fed but to seek knowledge and help actively. They find out how to concentrate, learn and organise information into knowledge. As such, students will gain analytical skills, concentration, and abstract thinking skills.
Over the years, we also grasped to our belief producing quality musical instruments and selling them at the most reasonable prices!
Find out more about our violin lessons