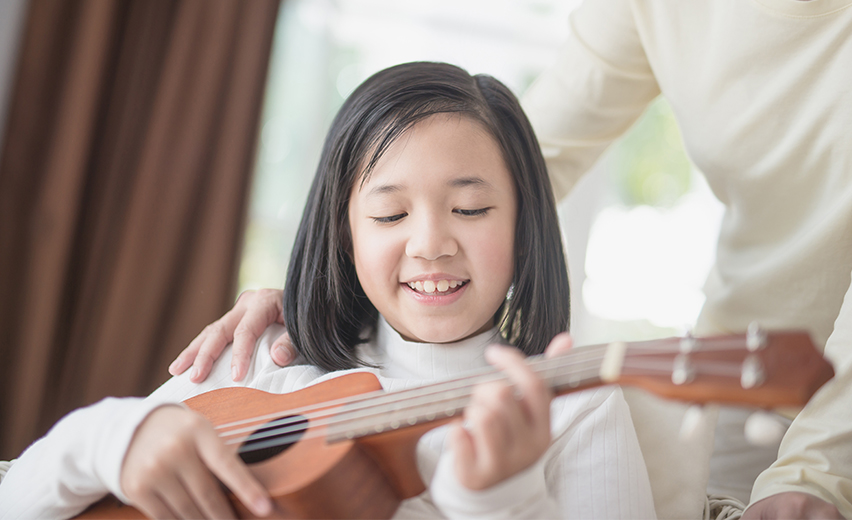 blog
5 Tips for Taking Ukulele Classes in Singapore
Learning how to play the ukulele is an excellent way to de-stress. However, finding the best ukulele class Singapore to enroll in is a very daunting task because you have to consider many things. People often get scared to try out ukulele lessons because of misinformation and fear of choosing the best schools fit for them.
Therefore, our team of experts decided to help you have an informed decision by giving you these five tips for taking ukulele lessons in Singapore. You don't have to worry about making the wrong decision because we have already researched for you.
Why is the Ukulele Popular in Singapore?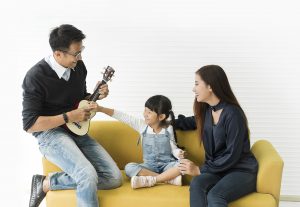 Ukulele is a unique Hawaiian instrument, but in truth, it originated the Portuguese braguinha, a small four-stringed instrument in the European guitar family. When Hawaii hit a major economic force in 1850, many Portuguese came to aid in the scarcity of Hawaii's workforce.
They came with their cavaquinhos or braguinhas and fascinated the Hawaiians by singing and playing their instruments. Since then, the Hawaiians called these instruments "jumping flea," which they now call the ukulele.
Singaporeans find the ukulele an effective way to de-stress. Ukulele isn't only popular in western countries but also Singapore. So, it's no wonder that there are many ukulele lessons in Singapore offered today.
Tips for Taking Ukulele Classes in Singapore
Here are the five best tips that you need to consider when taking Ukulele Classes in Singapore:
1. Make sure the school or teacher specializes in teaching at the appropriate level
Whether you're jumping into musical instruments for the first time (in this case, the ukulele), or am looking to diversify your mastery of instruments, it's important to make sure you're getting the right teacher for your level of musical ability.
Why? Well, most teachers, including those who teach ukulele lessons, specialise in teaching students of certain levels. For example, some are best in working with beginners, while others excel in bringing the best out of advanced players with higher-level techniques!
2. Find a music teacher who can build quick rapport and bond with your child
This is one of the best ways you can ensure that you're choosing the right ukulele lesson for your child. While many schools offer trial lessons to give you a good impression about the teacher and the lessons, it's also a great opportunity for you to treat it as a chemistry test between your child, the school and their music teachers! of the school and the teachers!
This can give you a pretty good idea on how the music teacher will connect and bond with your child in order to cultivate fun and interesting ukulele lessons.
Ultimately, your child's music lessons will be much more efficient, effective and motivational if there can be a bond between teacher and student.
Here are some common questions you can ask:
What is your performing experience?

What experience do you have of teaching this age group?

How long have you been teaching?

Do you engage in any professional development?

Do you encourage students to take advantage of modern technology eg online learning support?

Do you encourage improvisation and playing by ear as well as playing from printed music?

Are you a music performance examiner?
3. Choose lessons that give quick, concrete progress via mastering beginner-level lessons quickly!
While having patience is a virtue for many lessons, especially when it comes to music, it's also a fantastic motivator to be able to master the basics of playing the ukulele quickly to play the songs you love!
In fact, with CRISTOFORI's fundamental ukulele lessons, mastering the basics of the ukulele takes will just take 1 term (or 3 months) of lessons! This includes:
Tuning and stringing

Fundamental strumming patterns

Basic chords, notes and musical comprehension
By the end of this course, the student should be able to play chords and accomplish at least 5 songs – and much more with some practice. How exciting is that?
Furthermore, it can be the start of a great musical journey with a continuation and advancement of ukulele learning via exams. For example, a Debut exam would need about 9 months of lessons (or about 3 terms)!
4. Look for schools that gives you performance opportunities, even for beginners
Being able to perform for even their parents is a major motivator for any child who wishes to learn the ukulele! Think about it – when children are given the opportunity and platform to showcase their skills and learnings, they often become super-motivated in learning and practicing. Especially when it comes to the ukulele!
Hence, you should be searching for a school that has a rich and diverse repertoire of both folk and contemporary pop music that allows their students, even as beginners, to perform!
Regardless if it's in duet or ensemble settings featuring music from the likes of Jason Mraz to Israel Kamakawiwoʻole, performing will definitely take any child's ukulele lesson's effectiveness to the next level.
5. Look for restructured and up-to-date curriculum
As mentioned above, music schools offer different curriculums. However, some schools still use the old curriculum. Therefore, we suggest that you find a music school that offers a new curriculum that matches today's best ukulele practices. A new curriculum usually gives more learning opportunities for their students.
For example, CRISTOFORI utilizes the Rockschool Ukulele syllabus as one of Singapore's first fully regulated suite of ukulele grades.
The Rockschool Ukulele syllabus develops instrument-specific techniques through digestible benchmarked topics – these can give every student the right practical skills and knowledge for highest possible mastery of the instrument!
From a featured repertoire, rigorous academic scoring as well as being internationally recognised, the Rockschool Ukulele syllabus with CRISTOFORI is definitely the way to go!
Conclusion: Why do you have to take ukulele lessons?
Choosing the best ukulele classes in Singapore gives budding musicians the opportunity to have a better future in the music industry. The demand for creative, dynamic, and passionate musicians makes the music industry a battleground for musicians. Therefore, it is imperative to have a strong and solid foundation in learning the ukulele.
As ukulele enthusiasts, your talent, passion, and proficiency will become instruments in paving your road to success. With CRISTOFORI, its Ukulele teachers, and Ukulele classes, you'll be surprised to see this road well-paved even when you haven't finished their lessons yet.
They have prepared a curriculum that combines the instrumentation and technical recording components, beneficial for every student that aims to hit that musical career they always longed for. It's never too early or too late to get that Ukulele lesson in Singapore, so click the "register button" and start training yourself to become a musical genius.